Different drugs vary in addictiveness, and some come with a higher risk of chronic dependency than others. Using addictive drugs at an early age increases the likelihood of them causing long-term effects on the behavior and chemical balance of the brain. Many people who become addicts have also had other mental health issues which cause them to seek comfort in harmful substances. Finally, there is often a genetic component, meaning that you may be more vulnerable to addiction if you have a close family member who has struggled with substance abuse.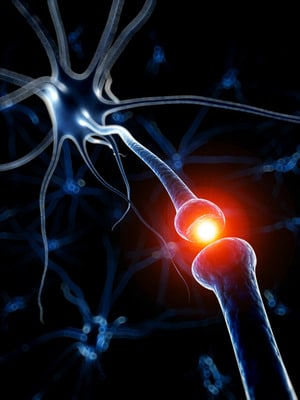 It can be difficult for someone who is addicted to drugs to recognize when their dependency has reached dangerous levels. Substance use disorder is marked by being unable to stop taking drugs or control your level of intake when you do use substances. Drug addiction causes people to continue using drugs even when they have harmful effects on their job, relationships, or other aspects of life. People in your life may express concerns about the effects or magnitude of your drug use. You also may need to see a doctor for substance use disorder if you experience withdrawal symptoms when not using drugs.
All candidates for guided TMS treatment at Neurotherapeutix are first evaluated by a board-certified psychiatrist who will review your symptoms, including withdrawals, drug-seeking behaviors, and other relevant factors, as well as your goals for treatment. Using our unique functional image guided MRI (fMRI) technology, we are able to analyze the brain and examine the neural networks which are known to be related to the formation of drug habits. This allows us to evaluate the severity of the chemical dependency and craft an individualized treatment plan to treat drug addiction.
Specific treatments will vary depending on the type and severity of the chemical dependency. Recovery from substance use disorder is an ongoing process which often requires a combination of interventions. For some addictions, medications or drug replacements may be used to ease withdrawal and help to wean the patient off harmful chemicals. Cognitive behavioral therapy (CBT) may also help with identifying triggers in order to recognize and overcome substance cravings. Whether you're quitting smoking or trying to kick an illegal substance like heroin or cocaine, no one should have to go through recovery alone, and it can be massively important to receive support from family and friends throughout the process. Self-help strategies may be useful, and there are also support groups available to help offer vital support to people fighting drug addiction. A treatment plan from Neurotherapeutix will generally include a combination of these and other interventions as well as fMRI-guided TMS sessions.