It is often difficult to establish the exact causes of OCD but it is likely to result from factors that are genetic, environmental, or a combination of both. Intrusive thoughts may stem from or worsen because of chemical changes in the brain or can be learned from personal experiences. You are more likely to have obsessive-compulsive disorder symptoms if they have affected a close family member, and OCD is more common in women than men. Recent studies based on imaging of the brain have provided strong evidence that OCD is tied to the dysfunctional behavior of certain neural pathways in the brain. When these neural networks are firing incorrectly, it can result in the intrusive thoughts and repetitive behaviors that characterize obsessive-compulsive disorder.
Symptoms will vary from person to person, but often involve obsessions with germs or symmetry, irrational fear of losing control, or extreme fear revolving around doubt or uncertainty. Compulsive habits may manifest as constantly washing and rewashing your hands, checking over and over again whether doors are locked or household appliances like stoves and light switches have been turned off, or having an irrational need to count things or order them in a certain way, often with a fixation on symmetry. People with OCD may be afraid to do things like touch doorknobs or use public restrooms out of fear of infection and may also be seized by dread that something terrible will happen to themselves or loved ones. Obsessive-compulsive disorder is rarely constant in severity throughout life, with symptoms often tending to come on gradually in childhood or adolescent years. OCD symptoms will often become worse during times of stress or difficulty and can also interact with other mental illnesses such as depression or anxiety.
All candidates for guided TMS treatment at Neurotherapeutix are first evaluated by a board-certified psychiatrist who will review your symptoms and discuss the nature of your intrusive thoughts and compulsive behaviors. They will also review your medical history, including past treatments which have been attempted and any external or medical issues which could possibly be exacerbating your OCD symptoms. At Neurotherapeutix, we use functional MRI (fMRI) technology to map the activity of the brain and identify areas which are under or overactive and behaving abnormally. We have knowledge of which areas of the brain are most commonly involved in causing the symptoms of obsessive-compulsive disorder and will focus specifically on these areas to evaluate the severity of the issue and create an effective treatment plan.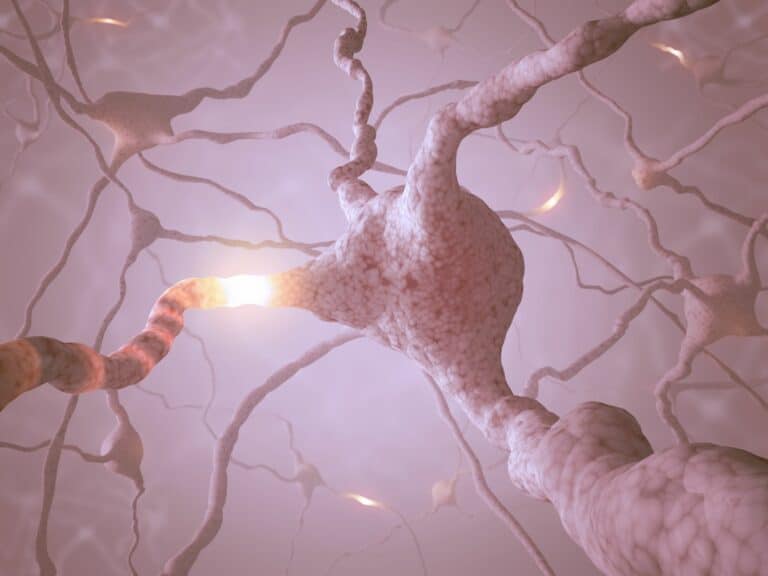 Decreased intra-network connectivity in a patient with severe OCD Traditional treatments have included psychotherapy (especially cognitive behavioral therapy [CBT] or exposure therapy) and mindfulness techniques, as well as a range of medications which are typically used as an attempt to increase serotonin levels. While these options may be effective for some, there is growing evidence to support the more targeted approach provided by functional guided TMS for alleviating obsessive-compulsive disorder symptoms.